Leaving the frontier land Texas into Bible belt Oklhoma – a stark contrast
Leaving Texas we were suddenlt struck with the predominance of huge man made crosses next to the road. This is a bible belt Christian area.
Large white crosses remind you of the history in this area – a difficult and challenging time for the pioneers no doubt. Not only crosses but a lot of wind in this state too, we should have guessed from the sudden appearance of wind turbines. Oklahoma also has some temperate weather and being located in Tornado Alley there must be some interesting storms go through this state.

.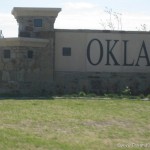 .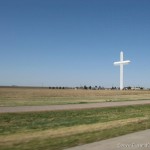 Another side effect of our pop top roof was the lack of tie down bungee clips which the crosswinds on the I40 managed to lift the top, whistle and play lots of other havoc with the Westy. Solution – an extra weight on the handle kept things sealed and we could once more drive above 50mph. The weather also meant for about the first time on this trip we had he windows up. Immediately obvious was that smell of exhaust again and this time we realise the seal on the rear hatch is very tired and shrunken sun damaged affair. A quick fix with some cloth tape was required – very redneck we thought but it worked very well, no more fumes.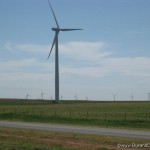 .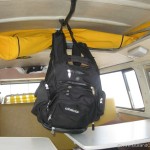 .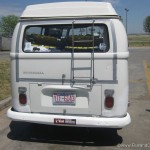 Drving through Oklohoma city was the perhaps the first major city we have encountered on this old route 66 and this is where we have to leave 66 as we continue along I40 eastbound. The old route now turns north towards Missouri while we have to head towards home in North Carolina via Arkansas. Making good time and with an occasional backwind we clock the Bus at almost 60mph – woohoo. All this meant we took time out to visit a winery at Grape Ranch – home of the Frozen Rose.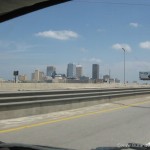 .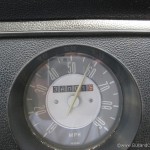 .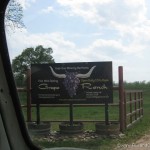 Quite the selection of wines available and we made some purchases. On the way out of the winery the cows seemed very interested in the campervan so we pulled over and made friends. Cold beer calling we made ood time once more and headed to the KOA in Checotah. A very friendly KOA staff even sung us the theme tune to Oklohoma as we seemed to be 'not from round here'. Surrounded by much larger RV's, this must be a very popular stopover or stopping point for many. One of neighbours had a cat travelling with them – unusual. A small zoo and a rather scary feeding opportunity.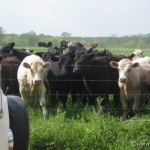 .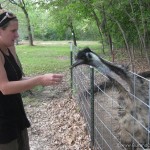 .