Sweetwater TN to Cornelius NC via the Great Smoky Mountains and hillbilly country
We were on a mission to get to the end of our journey – which for us was Lake Norman in North Carolina. The final challenge was choosing how to navigate the Great Smoky Mountain – via the Interstate or a seemingly more direct route and some twisty roads.
Starting at Sweetwater TN, which was a lovely KOA site, all the right things for the boys to do, jump pad, swim pool, rec room, games room, plenty of shade – yay we think this will be a success. Must come back again. So looking at the map we imagined a straight line to Asheville, this took us along route 129. We didn't think any different. So off we set first stop off at Sonic to get breakfast.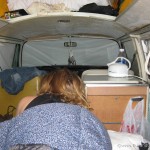 .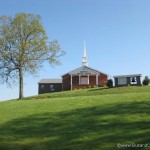 .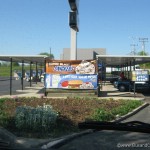 We passed Foothill imports – a yard full of air cooled volkswagens which was tempting to stop at but with a late start we were short on time and short on patience. Driving through some of the smaller towns we noticed a great assortment of churches, very few bars or pubs and some awesome looking old pickup trucks, we could get to like this lifestyle in the area – very relaxed. Could this be original hillbilly country? The ascent up the mountain started, the temperature was defintitely cooling off and for the first time this whole trip we found ourselves having to wind the windows up to stay a little warmer.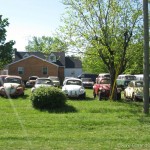 .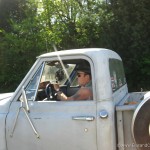 .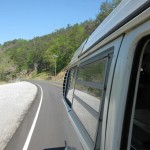 Route 129, started as a gentle overlook on a lake whereupon a few motorcylces turned up, then a few minutes later a few more, eventually we were surrounded by fast bikes, leather clad riders and testosterone – lots of it. The next 10 miles on 129 was frantic, second gear, hard left, hard right, sweep left hairpin right, its only now that we realised we were on what is nationally known as the The Dragon. Katie managed to take some pictures and a movie from the back seat but after a while she felt sea sick. The state line into North Carolina, Deals Gap and the Tree of Shame pass quickly as see motorcyle after motorcyle including a few at the side of the road clealry shaken up after a near miss perhaps?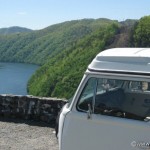 .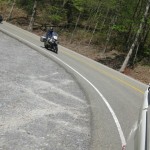 .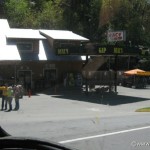 Dragon over with, we didn't stop again and as the traffic built up we were surrounded by more and more vehicles – one stood out – this lovely Type 3 Squareback – both of us appreciating the cool rides we're driving. Running on fumes and with no battery charge this was a last gasp push for home. Arriving at around 4pm this marked the end of our epic and very memorable journey – 2300 miles and 8 days in a 1971 Volkswagen Westfalia Campervan through 8 states, 3 breakdowns and lots of petrol – but hey it was only like $2 a gallon.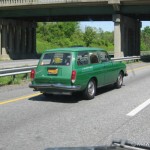 .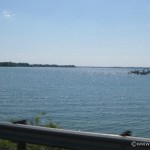 .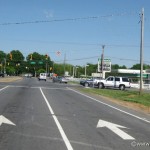 And here we are in acion driving along the Dragon in our Campervan;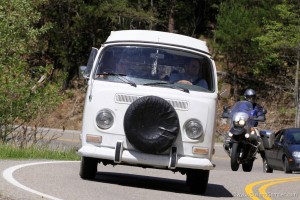 And finally as arrived after our fascinating journey to see America from a VW Camper;