Whats it like driving a big engine VW Bus – here is the driver POV
So whats it like driving a big engine in a Volkswagen Bus – even better a Rat Style Camper. The stock engine generates about 30-50 Hp on a good day and in good tune, which when used to push a Bus around makes for slow progress. Our 2276cc engine should make around 150 hp – that's about 3 times more powerful and as such should feel quite different.
The first thing you notice is the response of the throttle – there is so much torque at low revs, if you've never been in a big engine bus it is a wide eye moment when you first press the throttle – a VW Camper is not meant to accelerate this fast. Then there's the noise – there is a low and loud growl from the exhaust that makes you grin. Finally on the open road there is the shear speed, here is a home made video on a camera phone with a 4th gear foot to the floor moment, and still accelerating (if you listen at the end there was an 'OK, thats enough' moment);

This was Farmington Fast Times with DragBus, here lined up on the formation lines after inspection;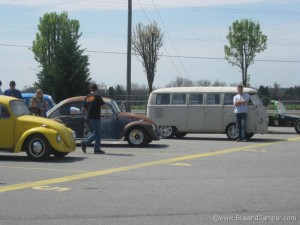 A view looking at some of the competition, SEVWA had some really cool categories and competitors – but unfortunately no Buses..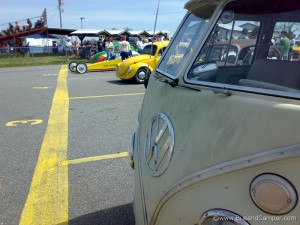 Lining up;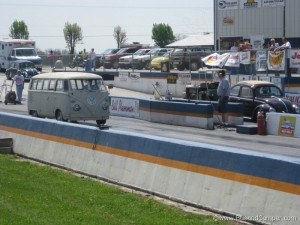 This is what its like, filmed on board, first ever run down the strip, just as well the tree was not in shot – reaction times were awful all day;

This is the media photos from the event;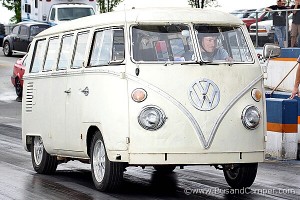 And;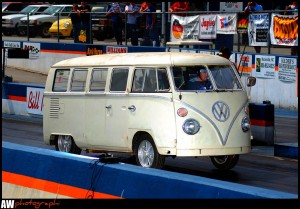 And the proof;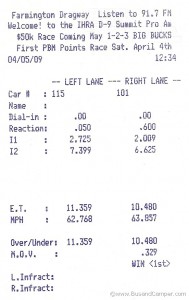 All in all a lot of fun that day – if you ever get the chance to go do a drag race – go for it. But beware its addictive.